A Radeon RX 6900 XT has just hit the presale with a fresher, amazing setup. With the Sapphire brand, the GPU does not have any of the distinctive features of the external manufacturer. Instead, it looks like part of a liquid-cooled reference design with a 120mm compact radiator.
Take a look and you'll see a cooler, handkerchief that no doubt looks like part of AMD's RDNA 2 reference design, which seems like enough evidence of its official AMD origins.
The card appears in Kabum (good find, Videocardz), and is available from June 30, 2021. It also confirms the images on this card previously posted on the Chiphell Chinese Forum.
If that date is reasonable, this retailer may have jumped the gun on a larger AMD ad for the liquid-cooled RX 6900 XT. It could also be that high demand and low supply see this card launched only in certain markets, as the usual RX 6900 XT reference is gold dust today, probably rarer.
The other specifications of the liquid-cooled RX 6900 XT include: 5,120 cores, 80 CU, 80 beam accelerators and 16 GB of 16 Gbps GDDR6 memory.
However, the liquid-cooled model differs in a couple of key areas. According to reports, the GPU clock is 2,435 MHz, which is 185 MHz higher than the air-cooled reference card, and the memory appears at 18 Gbps.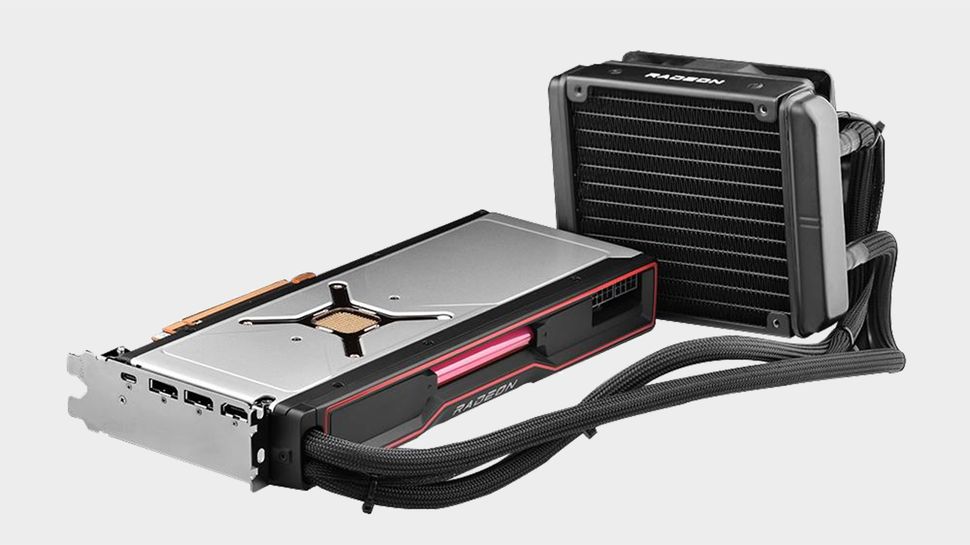 Faster core clocks would probably be reduced to enhanced cooling with a liquid-cooled card. While the card may also include the Navi 21 XTX GPU, a GPU variant that is on the first roll of RX 6900 XT graphics cards capable of running a little faster.
This is not entirely new territory for AMD, at least. In the past, it has offered liquid-cooled reference cards, such as the RX Vega 64 XTX, which was also available through AMD partners, including Sapphire, with a radiator design similar to the RDNA 2 you had before.
However, the liquid-cooled RX Vega 64 had an incredibly limited run and never returned once the first wave of cards was exhausted. It was also quite expensive, and the same can be said with a liquid-cooled RX 6900 XT. The above list values ​​it at 19,999 Brazilian reais, about 4,000 US dollars.
I have contacted Sapphire for more information, but I fully suspect that this card will be officially wrapped for a while longer.