In a presentation released today for Sony's "Investor Relations," Uncharted 4, previously exclusive to PlayStation 4, appears on a slide titled "More PC Versions Planned." Also on the slide is Days Gone, which hit PC last week.
The slide, labeled "New Growth Vectors," shows PC versions as a way for Sony to increase the return on investment in existing first-hand games and "create new fans for our IP." .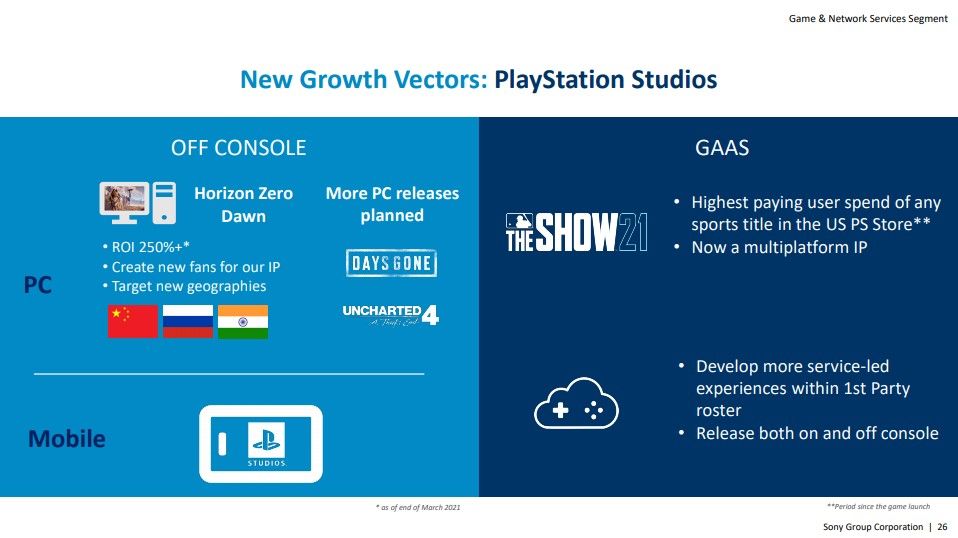 Given Sony's previous claims that it plans to bring more games to PC, this isn't a shock. But Sony appears to have leaked this particular planned PC port in its investor report before an official announcement.
Sony is issuing a Tomorrow event Game status where the first Horizon Forbidden West game will be released. The ad may be there, but that's just a guess.
Thanks, Wario64